15.02.2022
Industry 4.0
Cotherm takes a new industrial step.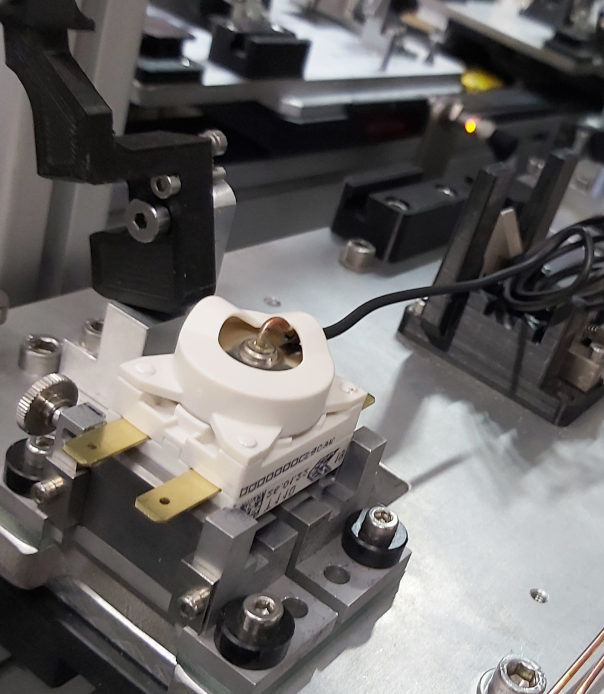 Cotherm takes a new industrial step
1- Production line project
After 2 years of study, we have just installed a new production line in one of our plants. This investment is part of an evolutionary project method and aims to improve our mastering of quality level and our production lead times.
Our approach was global and anticipated, and we made choices in terms of quality, risk management and cost that allowed us to move quickly to design without questioning the specifications. We redefined the objectives of each manufacturing step:
2- The key topics to respect
Ergonomics : Make the right choices to adapt the equipment to our components
Safety : Secure the machine for any type of intervention.
Respect of Lean : Apply the good practices
Quality : Automatic control
3- New approach – new methods – new results

Because of our ambition and the innovative nature of the technological solutions we are considering, we have decided to surround ourselves with partners who are experts in their field and who have been able to contribute their knowledge, their know-how and their mastery of the technologies. These new collaborations have enriched us and brought new skills. All our businesses have contributed and benefited from this contribution.
This 100% connected production line, linked to databases and expert systems, is a first step in our Factory 4.0 solution. It allows a security in the parameter setting, by reducing the times of change of series, introduces intelligence in the manufacturing processes with : Self-adaptation, automatic diagnosis, and automatic product and process quality control thanks to a set of sensors and cameras judiciously positioned.
4 – More to come
This new line is a decisive step in the continuation of our process of evolution of the whole production tool aiming at the excellence above the international standards. #manufacturing #lean #quality #factory
Our ranges
Our wide product range has been improved through continuous development in order to provide you with ready-to-use thermostat solutions for your product portfolio.
Use-cases
Get inspired by our latest use-cases for various applications.