04.04.2023
COTHERM TOR OPENING !🎉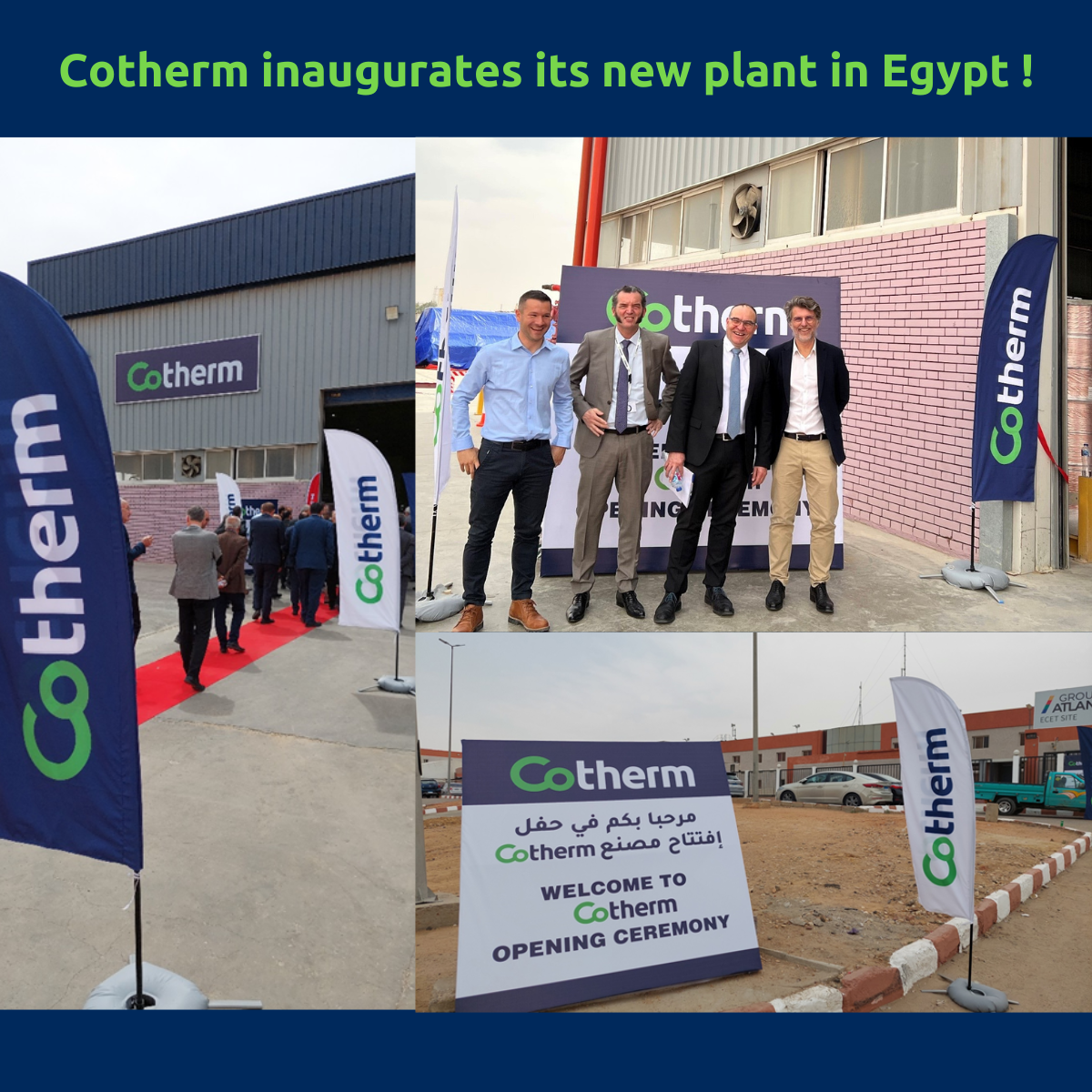 COTHERM INAUGURATES ITS NEW PLANT IN EGYPT ! 🎉
Cotherm gives itself the means of its ambitions by inaugurating on Thursday 23rd its new production plant of thermostats and copper resistors in Cairo, Egypt.
Cotherm TOR, located in the city of " Tenth Of Ramadan ", in the " Geater Cairo ", has a workforce of more than 300 people in a 3500 m2 site.
This industrial investment is an essential step in Cotherm's strategic development plan to strengthen its new combined thermostat and resistance offer to better serve its local and international customers.
During this event we had the pleasure to welcome the local authorities as well as our main customers and partners.
For this event, Mr. Thierry Camillieri, Managing Director of Cotherm, Mr. Jérôme Fourot, Managing Director Industry of the Cotherm Group, and Mr. Florent Blain, new Director of the Cotherm TOR production site were present.
More than 6 million products will be manufactured this year in this new plant.
Thierry CAMILLIERI: " This new plant is a major industrial tool to better serve our customers in Egypt and to develop our offer of resistance to consolidate our position of leader on the market of the climatic engineering ".
Jérôme FOUROT: "These investments strengthen and modernize our production tool, in order to reach a level of services and production capacity never before achieved in the group… "
Florent BLAIN: " It is a new personal challenge and the opportunity to contribute to the development history of an ambitious group ".
Product range
Control, Secure and Heat
Use-cases
Get inspired by our use-cases
Use-cases