28.02.2022
Digifed program: field test started by Business News This week
Touch&Heat Field test test of NFC electric radiators in Europe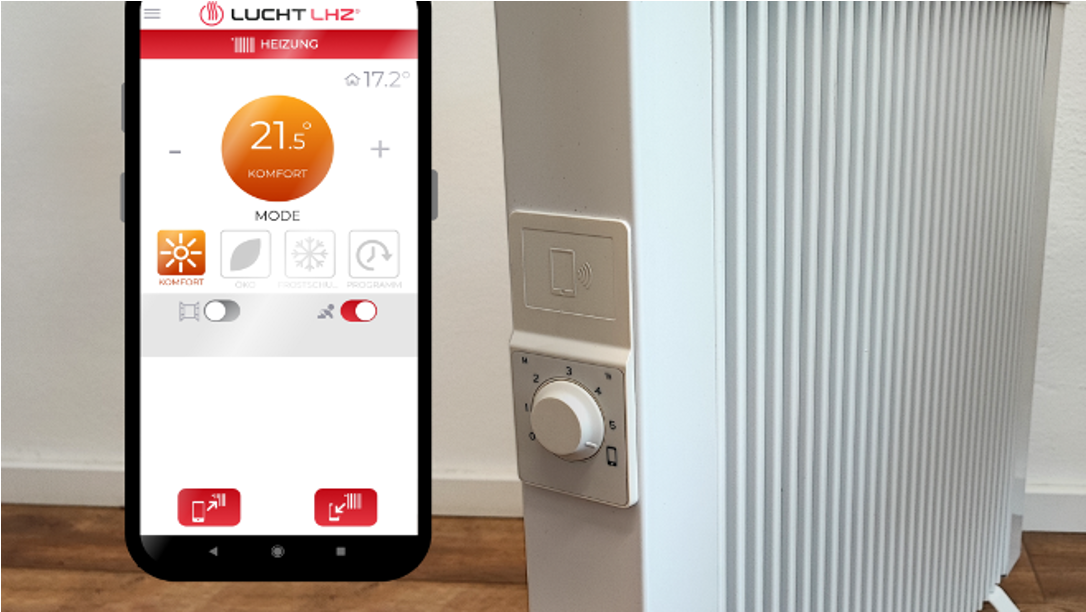 Touch&Heat Field test of NFC electric radiators in Europe
Qualifying a new solution is an essential step for successful deployment. As part of the European project Digifed , IoTize™, COTHERM, Lucht LHZ Elektroheizung GmbH & Co. KG are collaborating to validate the use of the innovations developed in the joint project Touch&Heat .
The core of the innovation is to facilitate the use of energy saving functions via a smartphone application based on the contactless communication technology NFC (Near Field Communication) now widely present in all Android or IOS smartphones.
The beginnings are promising and we will take advantage of the lessons learned from these real-life tests to improve the solution in its use in the field.
See you soon to share the results.